The Association of American Physicians is a nonprofit, professional organization founded in 1885 by seven physicians, including Dr. William Osler and Dr. William Henry Welch, for "the advancement of scientific and practical medicine." The Association is composed of members who are leading senior physician scientists and are competitively selected. Currently we have over 1700 active members and approximately 600 emeritus and honorary members from the United States, Canada and other countries. The goals of its members include the pursuit of medical knowledge, and the advancement through experimentation and discovery of basic and clinical science and their application to clinical medicine. Each year, individuals having attained excellence in achieving these goals, are recognized by nomination for membership by the Council of the Association. Their election gives them the opportunity to share their scientific discoveries and contributions with their colleagues at the annual meeting.
To be eligible for nomination, you have to be nominated by a member and seconded by a member. The nominee works with the nominator on the information required that is then submitted by the nominator. To view eligibility and what is required in the on-line application click here
2018 Nomination Schedule
July 20, 2017 - Nominations Open
October 16, 2017 - Nominations Deadline
October 20, 2017 - Letters of Support Open
November 15, 2017 - Letters of Support Deadline
November 20, 2017 - Reviews Open for Council
January 26, 2018 - Council Deadline
February 08, 2018 - Council Meeting
February 09, 2018 - Council Meeting Ends
March 05, 2018 - Annual Ballot
March 21, 2018 - Ballot Deadline
2018 ASCI/AAP Joint Meeting
April 20-22, 2018
The Fairmont – Chicago, Illinois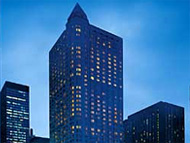 The next ASCI/AAP Joint Meeting is April 20-22, 2018 at the Fairmont Hotel in Chicago, Illinois. The 2018 Planning Committee is looking forward to another excellent program that includes outstanding scientific sessions and provides a forum for discussion of policy and career issues relevant to physician-scientists.
To register for the meeting go to: jointmeeting.org

Upcoming Meetings
ASCI/AAP 2018 Joint Meeting
April 20-22, 2018
The Fairmont Chicago
Chicago, Illinois
ASCI/AAP 2019 Joint Meeting
April 5-7, 2019
The Fairmont Chicago
Chicago, Illinois
2018 Presidential Address
Serpil C. Erzurum, MD